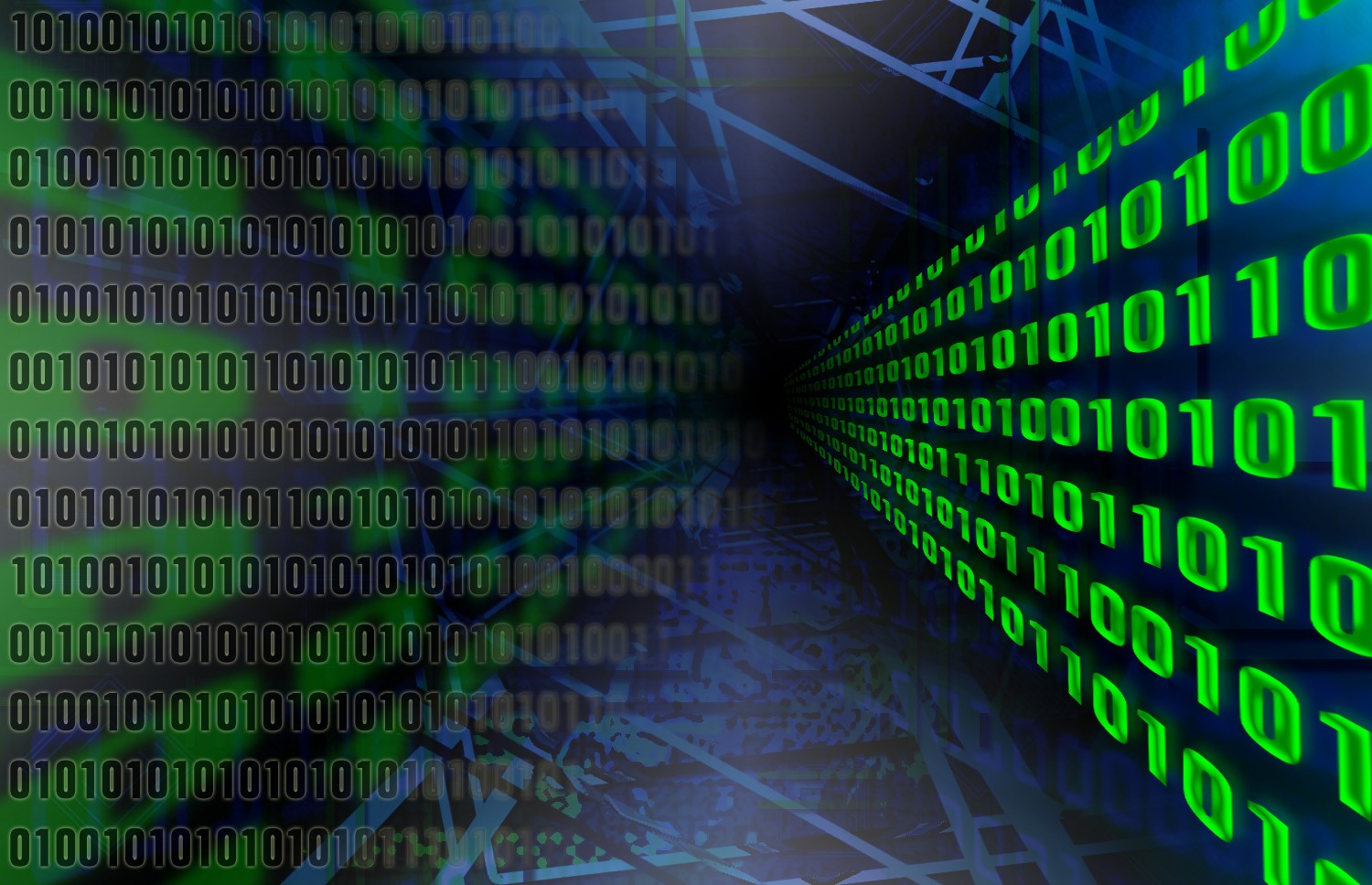 Digital Marketing Trends 1/5
Why do trends matter to marketers? 
It matters because a trend is driven not only by the latest tech but by user behaviour.
We tend to focus on what a trend is and less on the impact that trend is having on the world around us. For marketers, behaviour is always the point of focus, but how is the behavioural aspects changing? How are expectations changing? Trends are all around us and changing all the time, it's the impact these have on society that is what we should all be interested in.
Ultimately the brands that can keep up, that can innovate; will be the ones that survive. This is unlike Comet and Blockbuster for example who no longer exist because they couldn't keep up with the pace of change. Over the next 5 weeks we're going to release our take on the top 5 digital marketing trends and how these trends are impacting consumer behaviour and ultimately on marketing.
Digital Marketing Trend 1: Data
Depending on your background and interests, you'll think of different things when the word data is mentioned. You may instantly think about numbers, or like me, actual data such as your email address, date of birth etc.
It's fair to say we generate a lot of data - 2.5 quintillion bytes to be exact - which is generated everyday. As a result of generating this data, we create what Kate O'Neil calls, a 'digital self'.
Kate's thinking is that we all have a physical self and a digital self. Your physical self is the one sitting down reading this blog article, your digital self is the one where you've posted your latest photos on Instagram. It is our challenge as marketers to tie these two selves together to create a single person.
Kate's book – Pixels and Place is a must read that I highly recommend. The focus is on connecting human experience across both physical and digital spaces.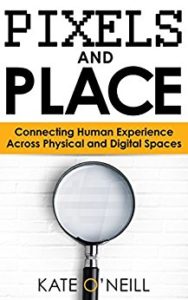 How is data connected?
To connect the dots of a data network, we need devices to talk to each other. The IoT (Internet of Things) has been banded around for years now and this is the name for any devices that is connected to the internet.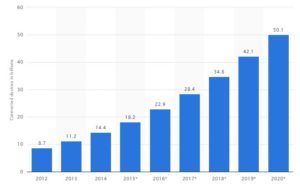 As you can see from this chart, the number of connected devices is continuously growing and that isn't going to end anytime soon. It's predicted that by the end of 2017 there will 28.4 billion connected devices worldwide. With 7.5 billion people on the planet – that's just shy of 4 internet connected devices per person! This means that the amount of data we generate is going to continue to grow, and the amount of devices that can connect data is also growing. There could be a time when every electrical device is connected to the internet, resulting in data creation for every single task that we fulfil on a device.
How will those connected devices impact our behaviour?
Hopefully now you're starting to see why data is a key digital marketing trend, because it's the data that tells you about your customer and it's from that data that you're able to enhance their experience with your brand through marketing.
As the number of connected devices continues to grow, this will start to have an impact on our everyday lives. One imminent impact will be on the way we shop. Amazon Go is a prime example of how the connected smartphone is going to continue to change our behaviour. There will now be a time where we no longer need queue to purchase a product from a store. This is going to have a huge impact on the retail industry. Picture the scenario where you'll be able to pick an item off the shelf and place it straight in your bag and walk out the store, with your smartphone doing all the hard work.
On reflection of watching the Amazon Go advert, it does now feel alien to queue. Why do we queue at all? Self-checkout was a step in the same direction, but even that feels counterinitiative, to queue, scan and pack our own shopping whilst paying for the privilege. This has an immediate impact on consumer expectations. Imagine going into a store and the ease of walking in and out purchasing items on your smartphone without having to select anything and then in comparison visiting the shop next door and having to queue for 20 minutes and then stumble to find your bank card to make a purchase. This will make us increasingly more impatient as consumers and demand a different level of service from retailers.
Uber had the same affect. Standing and waiting for a taxi to arrive now feels alien when you can now request a taxi on demand on your phone and watch it drive along a virtual map to collect you. These developments and changes to our purchasing experiences have already began to impact our attentions spans, which is now the same as a goldfish at a mere 9 seconds!
The value of data comes at a cost
As we continue to generate more data, marketers want more access to be able to provide a tailored and personalised experience. There's no doubt that data is valuable, especially to marketing. However, 2016 saw the year of questioning the storage and acceptance of tracking a consumer's behaviour online. There's been several publicised data breaches from well know and established brands that have raised the fear in consumers. Have you ever thought about what would happen if your customer's data got into the wrong hands? If not, now is the time to start. How ready is your company to implement the GDPR (General Data Protection Action) changes to be compliant? Get it wrong and the risks are huge fines of up to €20 million or 4% of global annual turnover.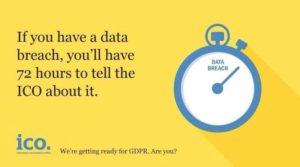 Every marketer should be aware of the changes not just the legal team. However it's surprising how many marketers are completely unaware. In a recent survey, only 6% of marketers feel they fully understand what the GDPR means to their business. Even more worryingly a third don't even think they'll be compliant when the new EU data laws come into effect in May 2018. In summary, individuals must have the right to understand and change how their personal data is used. This is a crucial area for marketers to understand and start getting familiar with as it will affect how consumer data is collected, stored and used.
Even data is going to generated in 2017 and internet connected devices are changing the way we shop but 2017 is also the year where marketers need to become more sophisticated in the way data is stored, collected and used. Once again, reminding us that although data is generated in vast quantities, it doesn't mean we have a right to access it or use it. Like trust, the consent to use a consumers data has to be earned, not assumed and demanded. The consumer continues to hold the cards and if the value you provide a consumer in your marketing is relevant the exchange of their 'digital self' will be given. If the value you provide a consumer diminishes, that consumers can take away access to their data. Even with that aside, one thing is for certain; as we continue to generate more data and become more connected with our surroundings, with the correct permissions it will create another boom in marketing opportunities with the potential to deliver a truly personalised experience.
About the author 
Jenna Tiffany is Founder & Strategy Director at Let'sTalk Strategy providing consultancy services across the digital marketing mix. Jenna has over ten years' marketing experience within B2B and B2C and both client and agency side.
Communications Ambassador for CIM Greater London Region, an advisory board member the DMA North and a contributing hub member to the DMA's Email Marketing Council, Jenna's expertise ranges in working with both small and large brands to analyse and develop their key journeys & wider digital marketing activities, developing best in class digital marketing strategies & campaigns to deliver ROI. As a proven thought-leader, competent public speaker and publisher, Jenna can be regularly seen sharing her latest trends and key industry topics.