Learn the techniques to improve your email marketing
We've teamed up with CIM Accredited training centre Marketing Tom and experts in email relationship marketing Altaire to create a unique 1 day email marketing course.
Is this training course for you?
Ask yourself these questions:
Does your email marketing achieve the average ROI of £30 for every £1 spent? (DMA, 2017).
Do you have a clearly defined email marketing strategy?
Are you fully optimising your email activity?
If the answers is no to any one of these questions, then this course is for you!

What's the format for the day?

This 1 day email marketing course is provided in a relaxed and friendly environment with email marketing thought leaders and experts: Maurice Flynn and Jenna Tiffany at your office location.
With maximum group sizes of 20 attendees, we can focus our attention on your needs and help you with your questions.
We have three levels of experience to choose from. You can start learning the basics with our beginner level, progress your digital strategy with our intermediate level or progress to top in the class with our advance workshop level.
Email marketing expert trainers: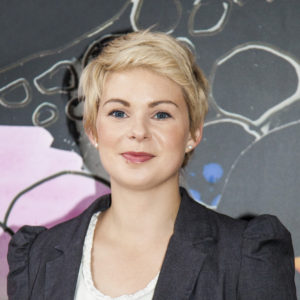 Jenna Tiffany
Founder & Strategy Director, Let'sTalk Strategy
Over 10 years' email marketing experience, in both B2C, B2B, client & agency side for brands such as Moss Bros, Co-op, Matalan to name a few. DMA Email Council member & Communications Ambassador for CIM Greater London Region.
What will you learn & takeaway from the course?
Introduction to email - it's history up until now.
Creating an email marketing strategy - tips on where to start to define your email objectives & strategy.
Email marketing content - creating plans, copywriting, imagery & design.
Essential tools for email - marketing automation, ESPs (Email Service Providers, sending tools), CRM and other recommended tools.
Email marketing planning & resources - planning email campaigns, resources needed, time & budgeting.
Measuring email marketing success - how do we measure email success, how to measure ROI and other metrics to report your email performance.
The future of email - trends to keep an eye on.
Throughout the course real examples and case studies will be used to provide additional inspiration.
Looking for a bespoke email course?
We can create bespoke email marketing courses for your team and specific to your business needs. Call us to discuss your requirements 0203 488 2368.
Our next course dates
We hold our email marketing training course throughout the year, in both Cardiff and London. Our courses are limited to a maximum of 20 attendees. Be quick to choose your date below, before we sell out:
Course date
Location
Price
Book now
14th July 2017
Holborn Bars,
London
£299
Book now
15th Sept 2017
Nantgarw,
Cardiff
£199
Book now
22nd Sept 2017
Holborn Bars,
London
£299
Book now
13th Oct 2017
Nantgarw,
Cardiff
£199
Book now
20th Oct 2017
Holborn Bars,
London
£299
Book now
10th Nov 2017
Nantgarw,
Cardiff
£199
Book now
17th Nov 2017
Holborn Bars,
London
£299
Book now
1st Dec 2017
Nantgarw,
Cardiff
£199
Book now
8th Dec 2017
Holborn Bars,
London
£299
Book now
Prices
Price includes:
Lunch & refreshments throughout the day
Course material
Access to a password-protected Email Marketing section which features videos, articles, podcasts, videocasts, PowerPoint slides, book links and more.
To note: prices listed exclude VAT.
Discounts
Also receive 10% off course bookings if your organisation is a registered charity.
Or if you have 2 or more staff attending a discount can be provided.