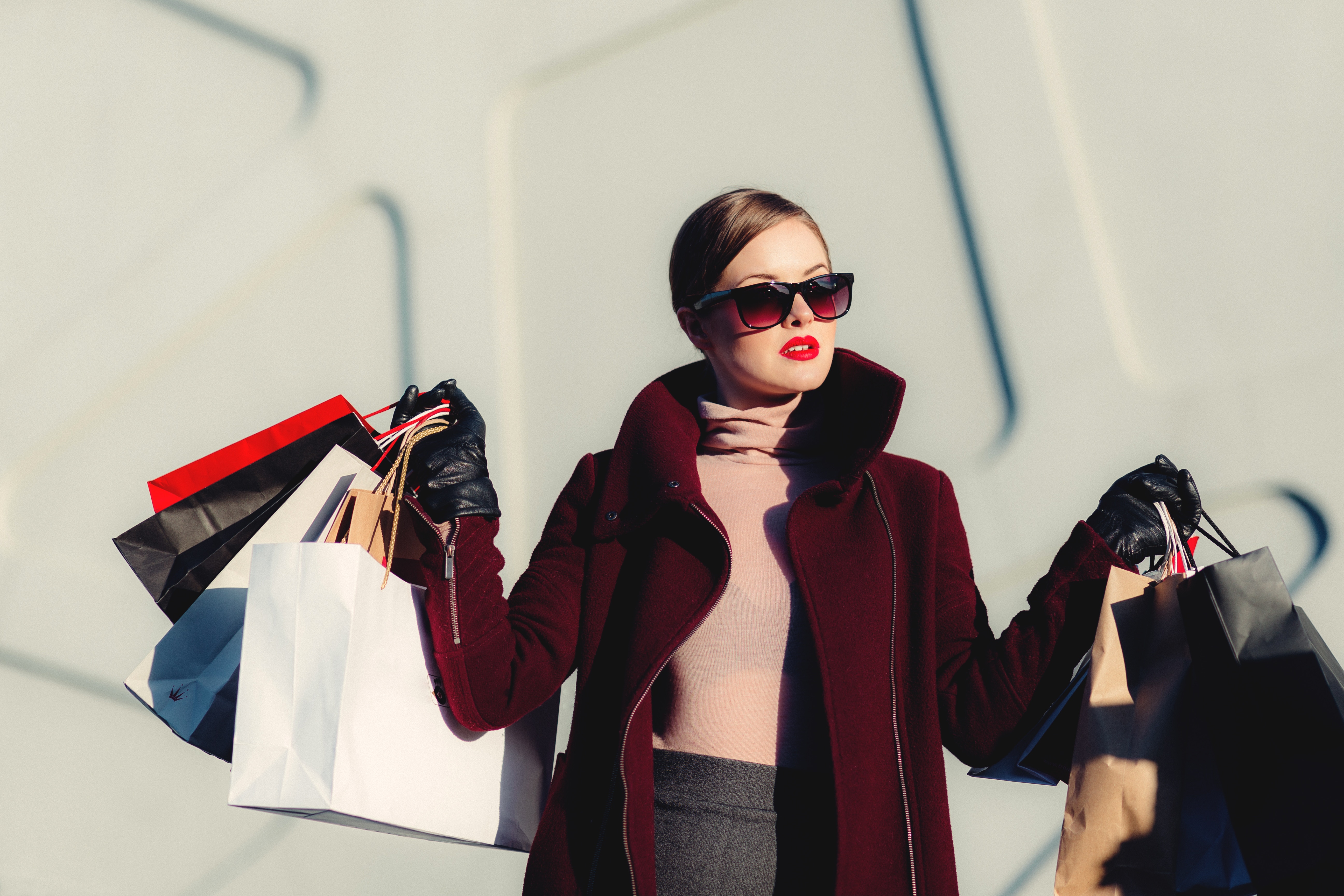 Black Friday & Cyber Monday 2017
Did it live up to the hype?  
The stats are in so let's look at this year's Black Friday and Cyber Monday to evaluate if it lived up to the hype we have all be bombarded with for the last 4 weeks.
2017's campaigns came with a twist, it was more than a weekend
The key difference about this years' Black Friday and Cyber Monday weekends were that these are no longer just two day events. This year several brands, including Amazon, Currys PC World and Argos all launched their deals a week early and even as I write this today (6th December), there are still advertisements online, on TV and in store with Black Friday deals.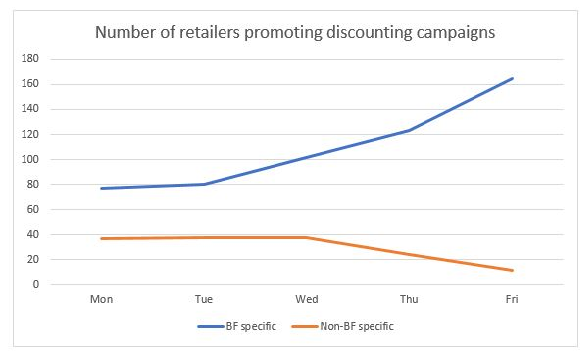 Brand damage control
It can be easy for a brand to get swept up into the hysteria that surrounds Black Friday weekend. The most important consideration for any organisation when evaluating the inclusion of a discounting campaign is to ensure that the values of the brand aren't compromised. Your brand's positioning within the market will attract a particular segment of customers. By promoting specific discounts or campaign messaging that isn't aligned to your existing brand, you could tarnish the reputation and loyal customer base you currently have.
Sometimes the pressures to drive more sales into the business can result in many organisations overlooking the damage a potential discount or promotional message may cause to an existing brand. Brands such as Patagonia donated 100% of their sales to charity during the Black Friday weekend.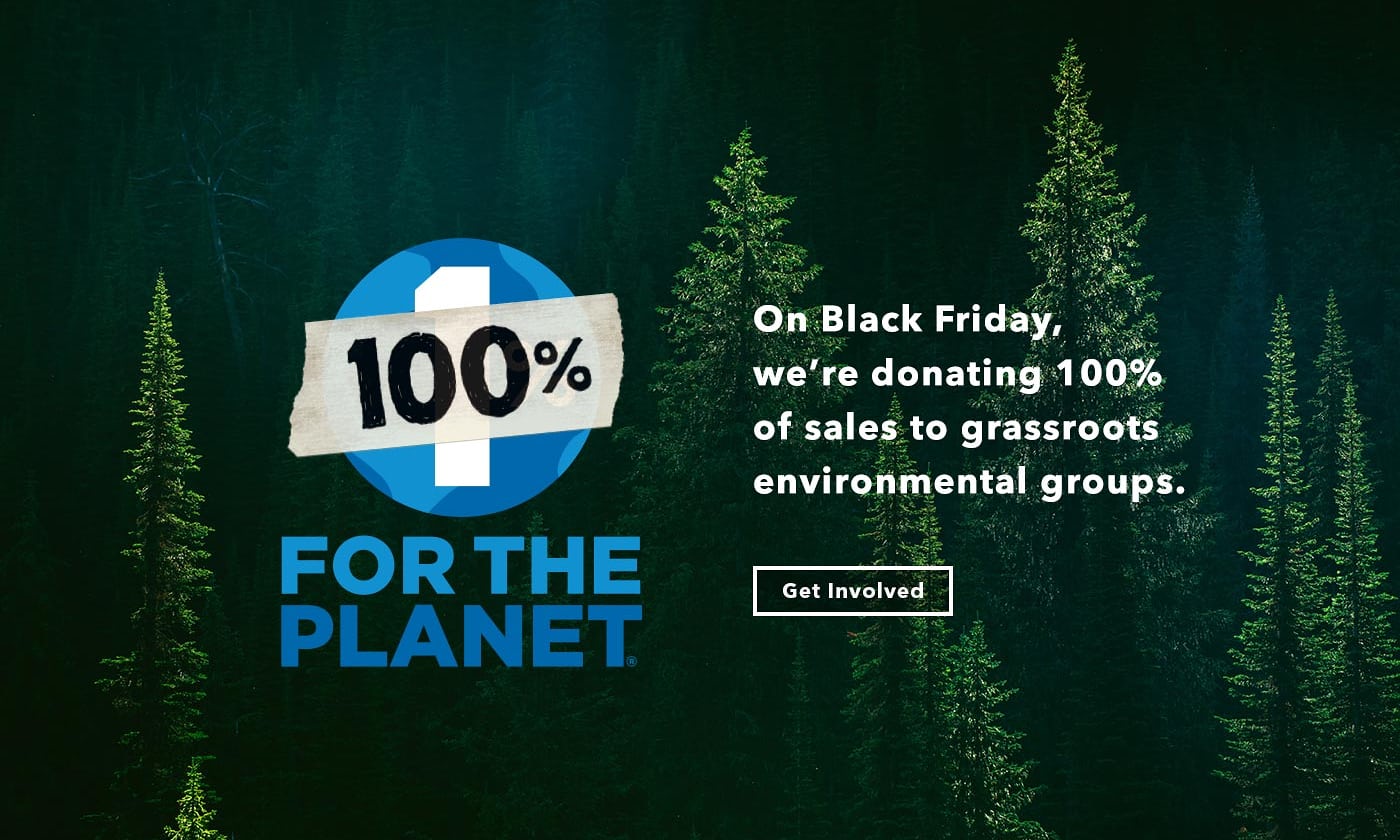 The key consideration is to evaluate the message you want to send out to your existing customer base and target segment. Throwing out any previous message you've created with the brand and any previous alliances for a weekend may seem a good idea in the short term but there will be long term consequences. A brand renowned for quality and innovation is Apple. They have been reluctant to be associated with Black Friday until this year, where they offered gift cards for purchases on selected products of $200 dollars or more. The savvy customer will let you know if an offer doesn't hit the spot and Apple is no exception to this:

Given this negativity towards their offer and their brand, it may have been best for Apple to continue to stay clear.
The retailer Jigsaw, made a decision not to participate in Black Friday this year after research indicated the increasing cynicism from shoppers about the event. This is a brand who are clearly customer centric and staying relevant to changing consumer needs.
There's no denying that Black Friday and Cyber Monday are now key dates in the retail calendar, but the competition is incredibly fierce to grab the attention of consumers. The worst approach to these sales period would be to promote products at a huge loss of margin and in turn risk damaging a brand beyond repair. It's also important to not throw all of your automated campaigns out of the window and continue to personalise the customer's experience during this period.
Monitoring and measuring campaign success
If your brand did participate in Black Friday and Cyber Monday this year, here's our tips on how to evaluate the campaigns performance:
The first question you want to ask when evaluating the success is to determine if the campaign achieved it's original objective(s). The objective(s) set should be SMART which will help you create a robust measurement to determine success or failure.
Compare your marketing channels performance to last year
Ensure to create a fair comparison by also including the offers and products that were discounted – maybe this year you provided a higher discount…
Include the entire year in your review, as it may be that Black Friday wasn't as successful as last year, but you achieved a better sales performance in the months prior in comparison to last year.
Measure the ROI of the campaign – for example, if more marketing budget was spent for ad placement, did that impact the ROI performance? Ask yourself how profitable was your campaign?
Include competitor monitoring into the evaluation too if possible: marketing messages, channels used, offers provided etc.
Monitoring your social media mentions too will help you to identify if the promotional campaign hit the spot with your consumers.
I regularly question the sustainability of Black Friday within the retail industry every year as the discounting period seems to get both earlier and longer, whilst the discounts themselves seem to get bigger. More advertising budget must be spent to rise above competitors whilst we are never really given insight into the ROI of this sales period. Purely measuring the success of the campaign by the number of sales made without focussing on the return on investment it has generated the business is a dangerous tactic. Ultimately if the discounts have to get bigger every year to attract conversions and more marketing budget has to be allocated during this campaign period then that in my eyes in an unsustainable promotional campaign.
About the author 
Jenna Tiffany is a Chartered Marketer. She is the Founder & Strategy Director at Let'sTalk Strategy providing consultancy services across the digital marketing mix. Jenna has over ten years' marketing experience within B2B and B2C and both client and agency side.
Communications Ambassador for CIM Greater London Region, an advisory board member the DMA North and a member of the DMA's Email Marketing Council. Jenna's expertise ranges in working with both small and large brands to analyse and develop their key journeys & wider digital marketing activities, developing best in class digital marketing strategies & campaigns to deliver ROI. As a proven thought-leader, competent public speaker and publisher, Jenna can be regularly seen sharing her latest trends and key industry topics.