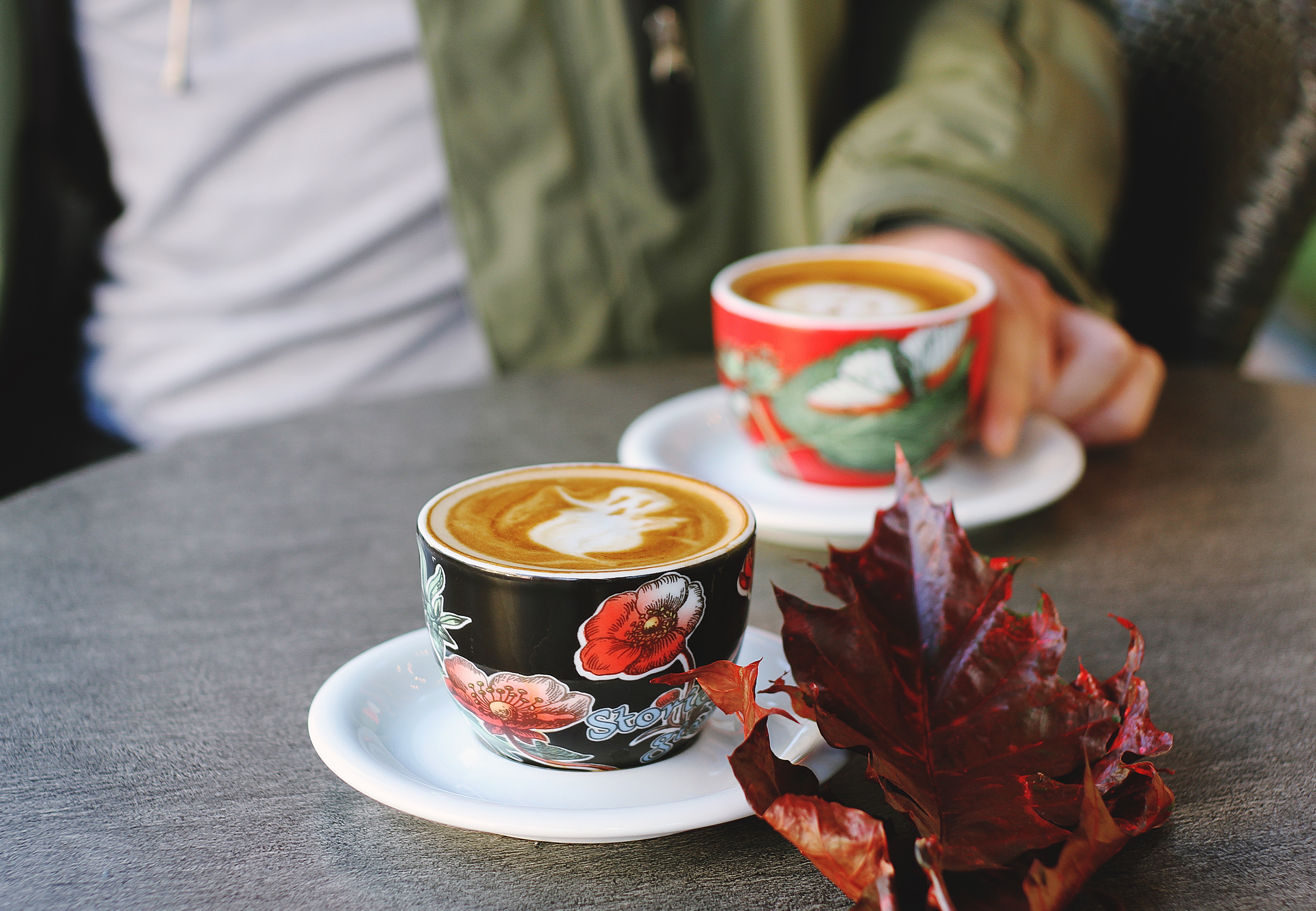 Interview with Jack Lowman - Founder of Hack Yourself
Let's find out what makes inspirational marketer Jack tick, his life motto, how he launched his book and more...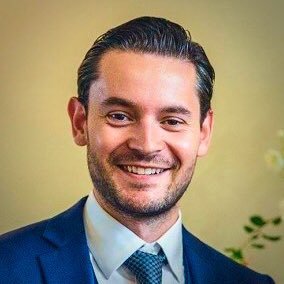 To celebrate the launch of our new leadership training partnership with Hack Yourself, we've grabbed a cuppa and a comfy sofa to interview the inventor and founder Jack Lowman to find out more about the inspirational entrepreneur and marketer.
As the inventor and founder of Hack Yourself – How did it all start?
A few years ago I became fascinated with how businesses were using hacking mentality to solve business problems. From Hack Days to Hackathons, something special was happening.
I realised that there was no current way of applying this approach to people – to help them unlock their potential at a rapid pace.
So I went on a mission. Over two years I met some of the most inspiring and successful people who shared their insight and knowledge, and I mapped it across my hacking framework. The result… I launched the book (Hack Yourself), which has led to bespoke training for teams to help them make huge steps in their development, at a lightning pace.
What inspires you most from the approach of hacking?
Hacking is based on two principles: speed and impact. Mark Zuckerberg described hacking very succinctly. He said:


"Hacking is building something quickly or testing the boundaries of what can be done".
The inspiring part for me is 'testing the boundaries'. How good can we become? How much better can we lead ourselves, and those around us?
Challenging what's possible within individuals is what now inspires and drives me when working with our clients.
Talk us through what a Hack Yourself Day looks like for an attendee…
We believe leadership of others starts with leadership of yourself.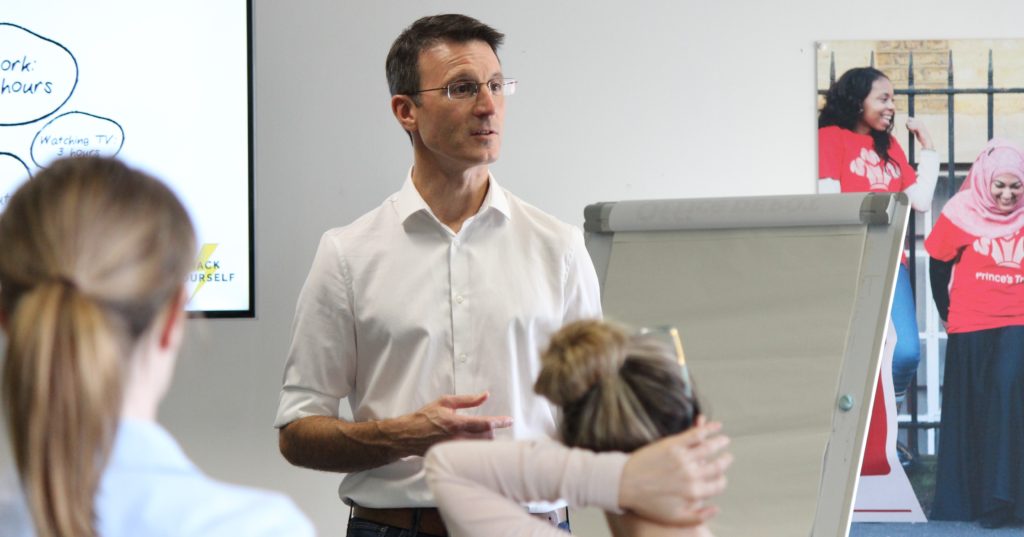 And that everyone has the potential to lead those around them, no matter what their job title or responsibilities.
So a typical Hack Yourself Day focuses on accelerating the mindset, approach and performance of individuals and teams.
Our unique programme covers these areas:
Gain access – understand your personal value and how it can drive your leadership performance. You'll be guided through self-analysis by a professional business coach, giving you access to expert advice.
Leak it – communicate and apply yourself at work in a compelling way.
Collaborate – make plans to enable others to supercharge you.
Continually hack – use simple techniques that will help you to continually improve your impact.
What is the number 1 thing an attendee gets from attending a Hack Yourself Day?
The one thing people tell us is that they leave the day feeling empowered to make a difference.
I think that comes from having a new mindset about themselves as a person and as a leader and having tools and techniques to start driving change within their organisation.
What makes Hack Yourself different from other Leadership training courses?
We exist to serve our clear, distinct purpose – to offer modern leadership training, using modern hacking tools and techniques, to create modern leaders.
There's nothing else like what we offer, which makes it exciting for delegates to try a new approach to the traditional classroom style training.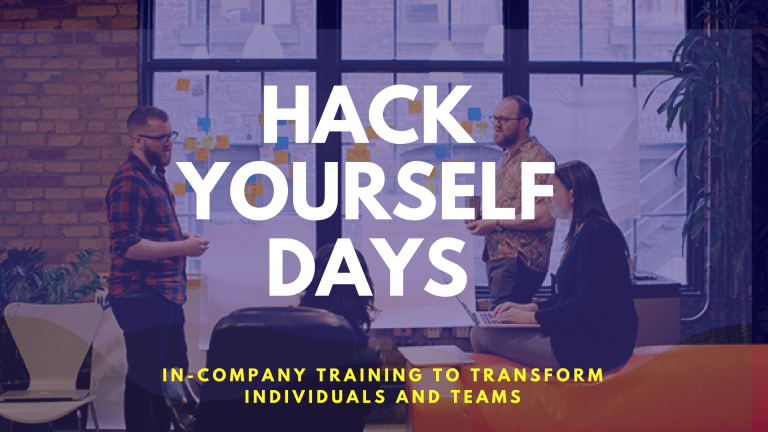 For attendees, is there a particular career, job title or ambition that is most suited to attending the training?
We love working with anyone who is open to discovering how good they can be and how they can step into their leadership power.
Job titles and current career ambitions can often muddy the waters – we want to focus on the human potential, offer tools and techniques to bring it to life, and then see what can be achieved within their career.
Is there a specific type of company that is most suited to this in-house bespoke training?
The course is perfect for ambitious organisations planning transformation or growth, or those needing to unite their team for the challenges ahead.
In particular, companies that not only need individuals to outperform, but that need a strong, unified team culture. And organisations that need their employees to lead those around them, no matter what their job title.
If you were stranded on a desert island, what are the three items you'd want to have with you and why?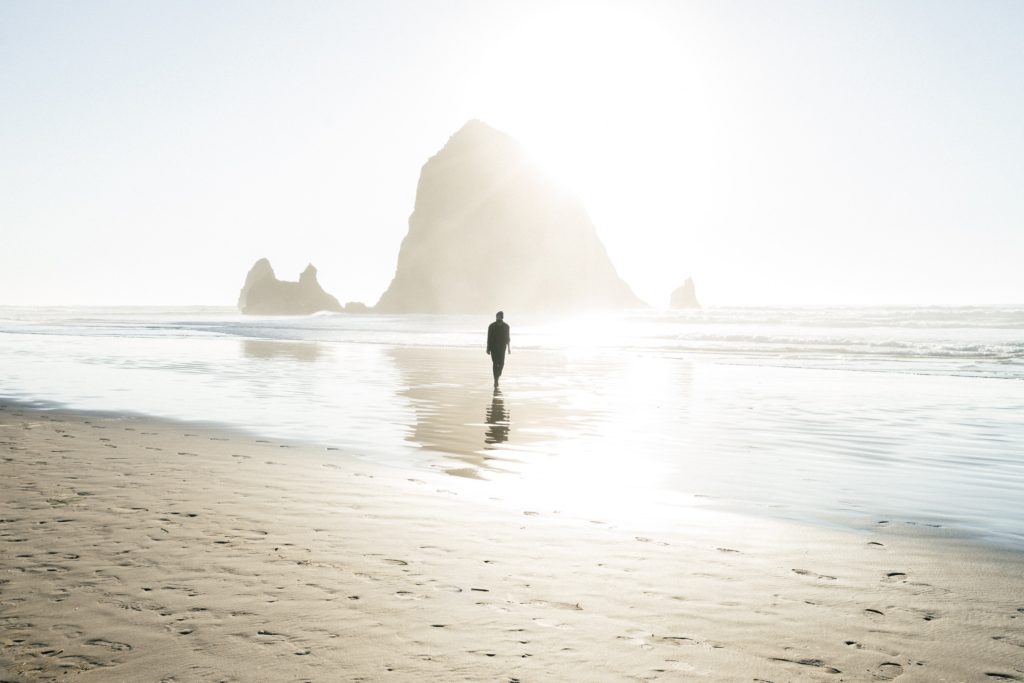 I'd be plotting my escape, so I'd like some tools, a torch and a map!
Name three famous people that you'd like to have dinner with and why?
I've gone for a mix of those from today and history:
Paul McCartney – a true musical legend that never stops evolving
Muhammad Ali – a brilliant storyteller and inspirational character
David Attenborough – I admire his curiosity and endless drive to explore it.
Just imagine the conversation!
What's the scariest thing you've ever done?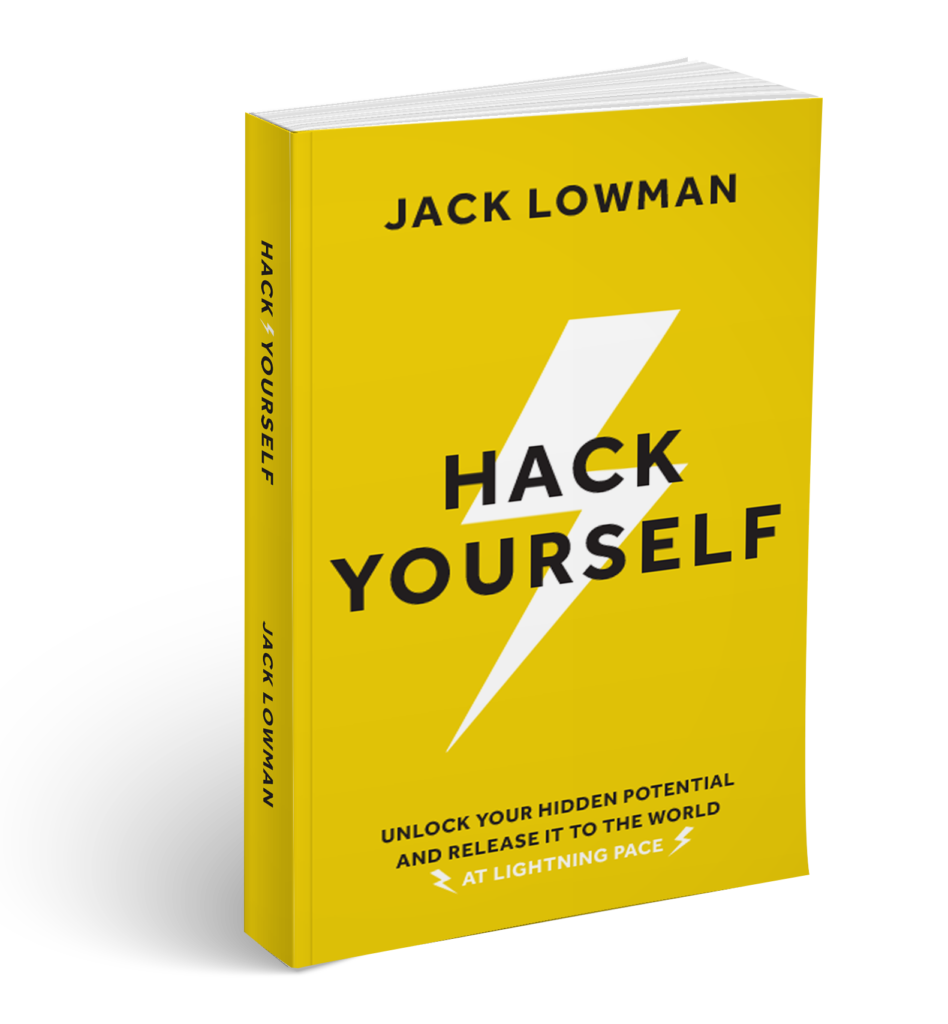 Probably releasing my book.
The fear of not knowing if people will like it. Opening myself up to possible criticism. Putting my best effort in, and not knowing if it will be enough.
Very scary, but it's really made me realise that it's so easy to not finish the things that scare you, but if you do the rewards are usually greater than you expect!
Do you have a motto that you live your life by?
"He who dares, wins"
(a good old Del Boy quote from Only Fools and Horses!).
A huge thank you to Jack for inspiring us all to just go for it even if it may seem like the scariest thing in the world and in making sure we have the right tools to escape a desert island!
If you and your team are aspiring to become leaders of the future or your an ambitious organisation striving forward in 2018, let's talk about how Hack Yourself Training Days can help you and your business achieve success.
About the Interviewer
Jenna Tiffany is a Chartered Marketer and Fellow of the IDM. She is the Founder & Strategy Director at Let'sTalk Strategy providing consultancy services across the digital marketing mix. Jenna has over ten years' marketing experience within B2B and B2C and both client and agency side.
Industry recognised expert as an elected member of the prestigious DMA Email Marketing Council. Jenna provides marketing consultancy to brands worldwide. As a proven thought-leader, competent public speaker and publisher, Jenna can be regularly seen sharing her latest trends and key industry topics internationally.