Jenna Tiffany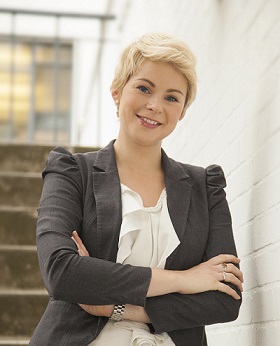 Founder & Strategy Director at Let'sTalk Strategy. Jenna is a Chartered Marketer and a Fellow at the IDM, with over ten years' marketing experience within B2B and B2C sectors with experience across a variety of industries and both client side as well as agency side.
Jenna's expertise ranges in working with both small and large brands to analyse and develop their key journeys & wider digital marketing activities. Jenna creates best in class digital marketing strategies & campaigns to deliver ROI in both the UK and Internationally.
In addition, Jenna is an elected member of the prestigious DMA Email Marketing Council, contributing to the Best Practice & Research hubs. 2018's Judge at The Email & Data Driven Marketing Awards (EEDM) in Lisbon, Portugal, a Marketing Tutor for BPP teaching both Marketing Principles & CIM's Certificate in Marketing (Level 4) and was the DMA Awards 2017 judge for the Best Use of Search category.
As a proven thought-leader, competent public speaker and publisher, Jenna can be regularly seen sharing her latest trends and key industry topics across Europe.
When not consulting other businesses on how to effectively market their companies, Jenna's a keen runner with her Cocker Spaniel; Archie, an avid Gluten Free promoter and often seen on the canals of London.
See Jenna's latest thoughts, advice, articles or connect:
Let'sTalk Strategy's Digital Marketing Services: