Thought leadership presentations about digital marketing
Looking for an experienced speaker at your next event? Well look no further, Chartered Marketer and Fellow of the IDM: Jenna Tiffany is an established marketing industry thought leader.
Here's a short round up from the hundreds of events where Jenna has spoken sharing her top marketing tips.
Round up of marketing events with expert speaker Jenna Tiffany from Let'sTalk Strategy
How To Use Strategy To Improve Your Email Marketing by Jenna Tiffany, at Outreach Digital - part 2
5 Steps on using strategy to improve your email marketing Jenna Tiffany at Outreach Digital - part 1
Interview with Jenna Tiffany at UnGagged London 2017
DMA Email Marketer Tracker 2017 Launch Event - Feb '17
"Thank you so much again for presenting; it was really interesting and inspiring."
Pierluigi Bosco
Global CRM Channel Manager - Shell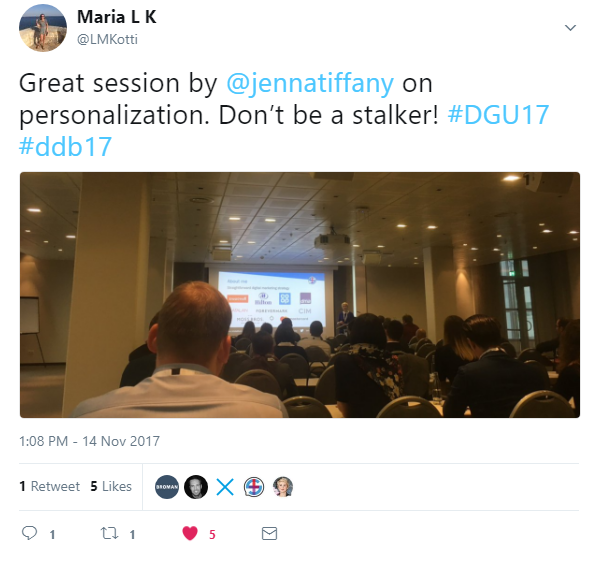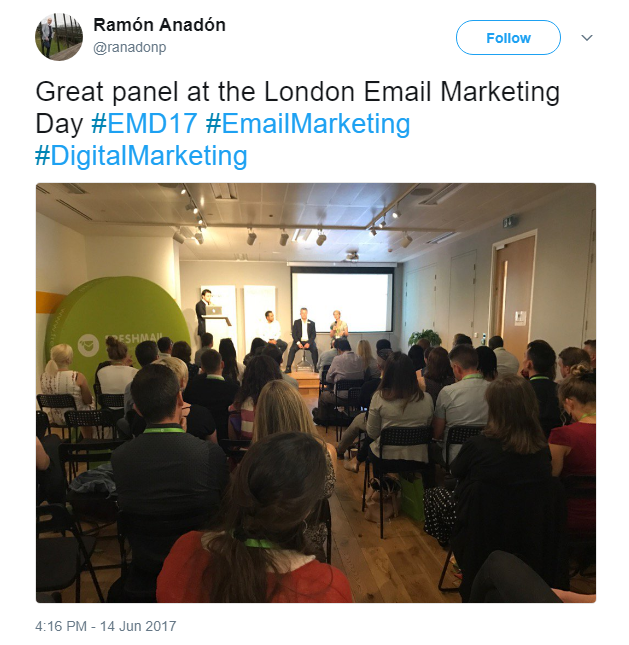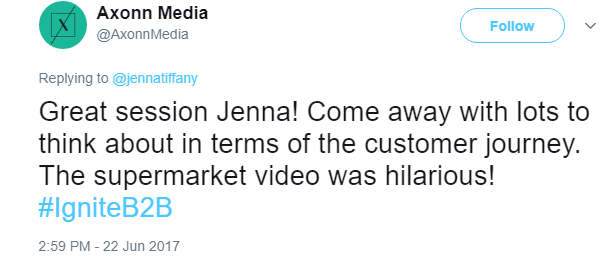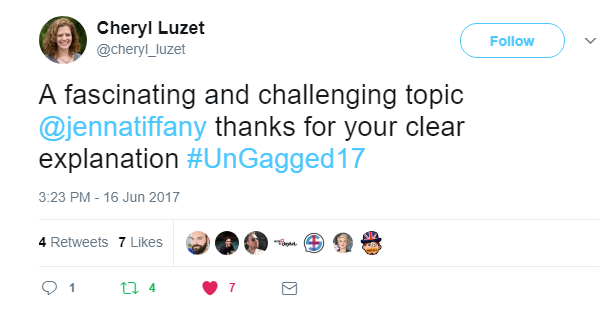 "Great presentation last night - I have been to many CIM events and that was one of the best."
Mike Wilford FCIM, Haines Watts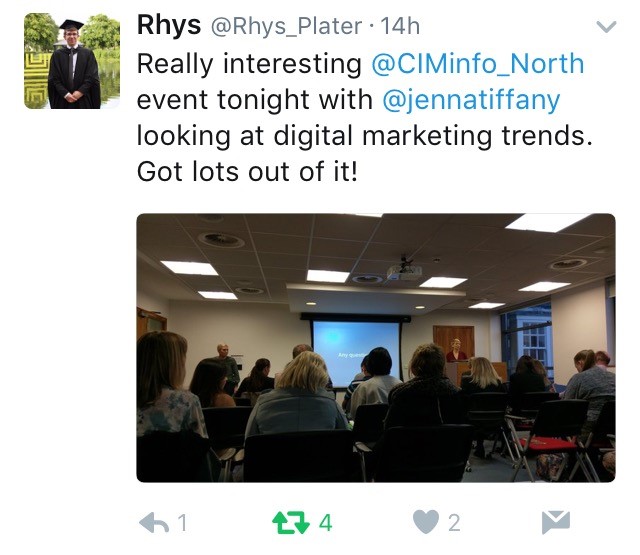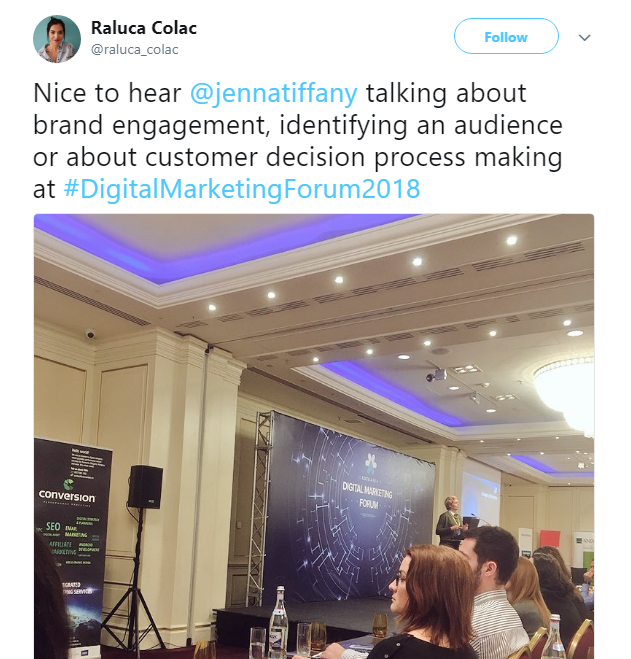 "I wanted to thank you for your presentation. As a non-marketer I found it insightful and of great interest. The group work was engaging & sparked a lively discussion within the group."
Carl Andrew MA, BA (Hons), CIMA Dip MA
"...I want to tell you that I found very interesting and motivating your presentation from today at Digital Marketing Forum! Thank you for making me more excited about the field that I work on!"
Andra Mihai, Digital Forum 2018, Romania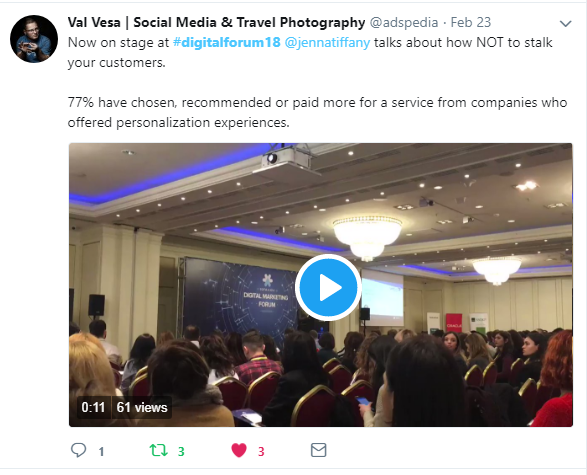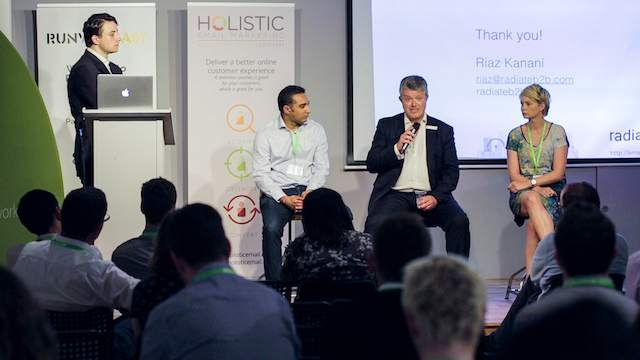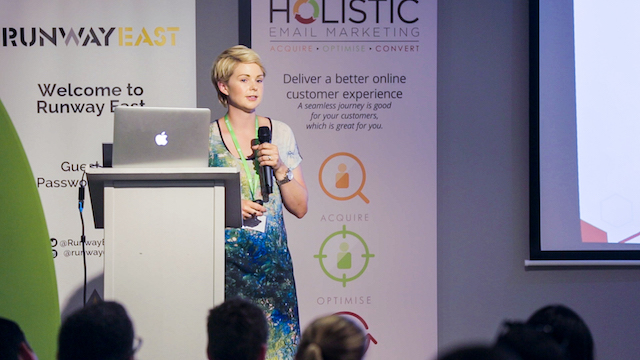 Jenna can deliver Keynote presentations, conference workshops, expert insight as a panellist & private marketing sessions. We can deliver bespoke sessions for any event. All content is tailored to your audience and your requirements.
Don't just take our word, here's a snippet of attendee feedback from our latest sessions: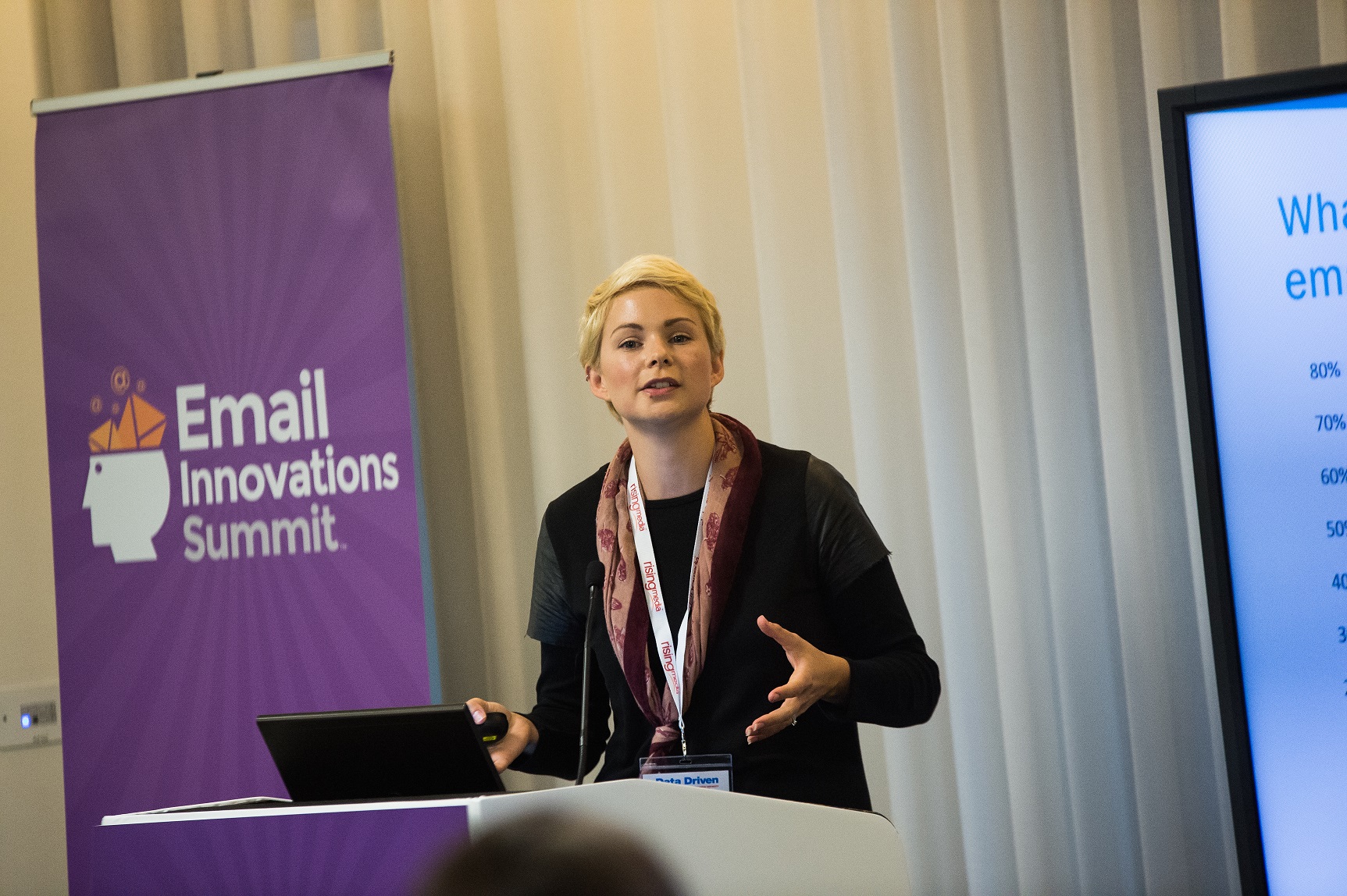 "Great to hear you speak yesterday at #EMD17 Already working on refreshing the strategy approach for Travelodge by defining some user stories."
Nick Crawford, Freelance Marketing Consultant at Twist Consultancy
Looking for something different for your company's conference or in-house event?
Our Hack Yourself Days are disrupting the training industry to take teams through thought-provoking, fast-paced, practical training – the hacker way.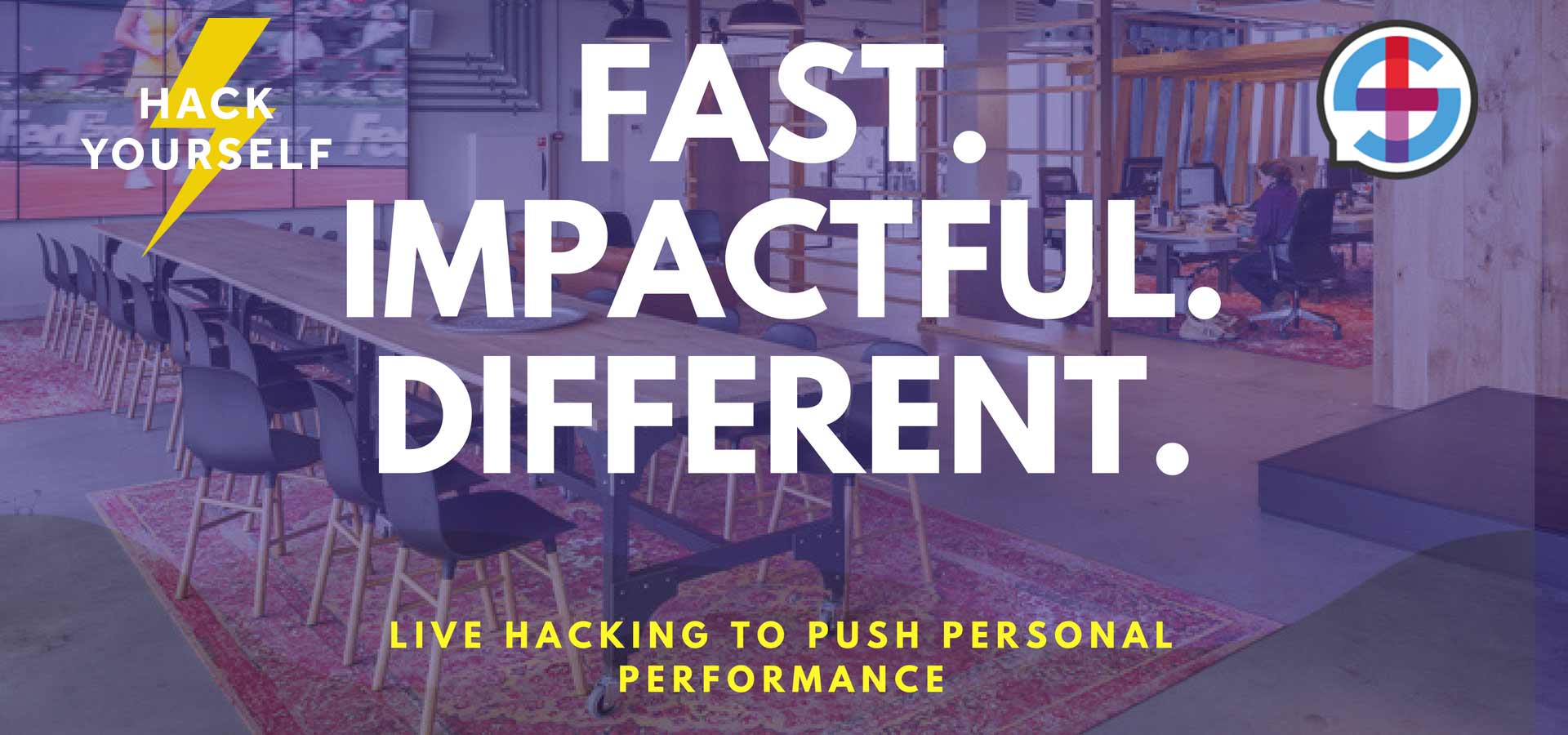 Come and see us in action! 
We're out and about speaking at a number of events in 2017, here's a snapshot:
Ungagged London
Date: 11th - 12th June 2018
Time: all day
TBC
Topic: GDPR - Is this the end of marketing?
Location: London, St Pauls
E-Shop Email Summit
Event Date: 16th - 17th March 2018
Session Time: 13.45 - 14.30 - 16th March
Session title: Wow customers with email marketing
Location: Prague
Conversion Conference Berlin
Date: 13th - 14th Nov 2017
Time: 8am - 7pm
Don't Stalk Your Customer! Practical Advice for Intelligent Personalisation
Location: Berlin, Estrel Hotel
Chair for webinar with DMA & Pure 360
Date: 1st Nov 2017
Time: 3pm - 4pm
Webinar: Recover, re-engage, recommend - Three eCommerce strategies to increase customer lifetime value
Location: Online
Webinar: DMA & BrightTalk
Is real-time content creepy?
With the DMA Email Council members.
Date: 22nd August 2017
Time: 3pm- 4pm
Location: Online
Workshop: Digital Outreach
How to use strategy to improve your email marketing
Date: 26th July 2017
Time: 6.30pm - 9pm
Location: Core Bar, London,
Aldermary House,
10-15 Queen St,
EC4N 1TX.
Ignite 2017
(formerly B2B Summit)
Date: 22nd June 2017
Time: 8am-7pm UK
Stage: Engagement
Speaking time: 2:10-2:40pm
Title: How to use personalisation to improve the customer experience
Location: London
Unique offer code giving 20% off ticket prices: JTIFF2017-Ignite.
Email Marketing Day 2017
Date: 14th June 2017
Time: 9.15am - 4.30pm onwards
1.50-2.10pm speaking topic Importance of Strategy in Email Marketing
2.30-3pm Panel member
Location: London
Email & Automation Conference
Date: 18th May 2017
Time: 9.00am - 5.00pm onwards
11.30 - 12.30 - Email roundtable & clinic
Location: London
Receive 25% off ticket prices with code: RBJT25
See more Digital Marketing services: